This may surprise you…
Afrofuturism didn't begin when the term was coined in the 1990s.
Because this is so, you–if you are an Afrodescendant artist, writer, scholar, activist, or fan–should get the resource mentioned at the end of this article.
But for now, read on to learn Zaqqiyah's take on the fun and innovative Afrofuturism event, along with the highlights, insights, and some personal improvement strategies.
A Black Speculative Arts Movement High-Level Summary
The Black Speculative Arts Movement, or
#BSAM
, is a
monthly Afrofuturism, black comics, film, and arts convention held at multiple colleges, universities, museums, and other venues across the United States, Canada, and abroad.
When the BSAM came to Houston at the Houston Museum of African American Culture, or
#HMAAC
, you could have seen performances, panels, children's activities, workshops, and patronized Black vendors. In fact, yours truly with #NextLifeTools became a vendor at this very cool event for Afrofuturist blerds and Black sci-fi hobbyists alike.
Afrofuturism creates a space for Afrodescendants to create and appreciate their futuristic artistic creations. It is the Afrodescendants creative communities effort to not be written out of history and speculative fiction due to plantation slavery (racism).
Take a look behind the curtains at one of the workshops: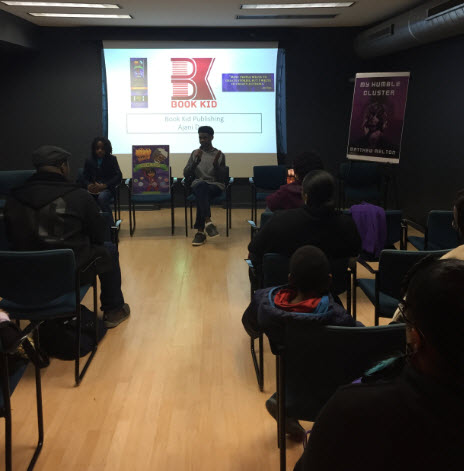 But How Focused Are You REALLY On The Afrodescendant Future?
The reason NextLifeTools.com became a vendor at the BSAM is to help Afrodescendant creatives make a more powerful statement towards carving out space in the social environment for Afrodescendants in America, where cultural appropriation is commonplace.
However, Next Life Tools also sought to help the Afrodescendant visionary community see themselves as creators, makers, and designers of a New World led be Afrodescendants. To do this, the vendor table included copies of "In My Next Life", the book by Silis Muhammad, quotes, activity sheets, bookmarks, and themed displays, seen below: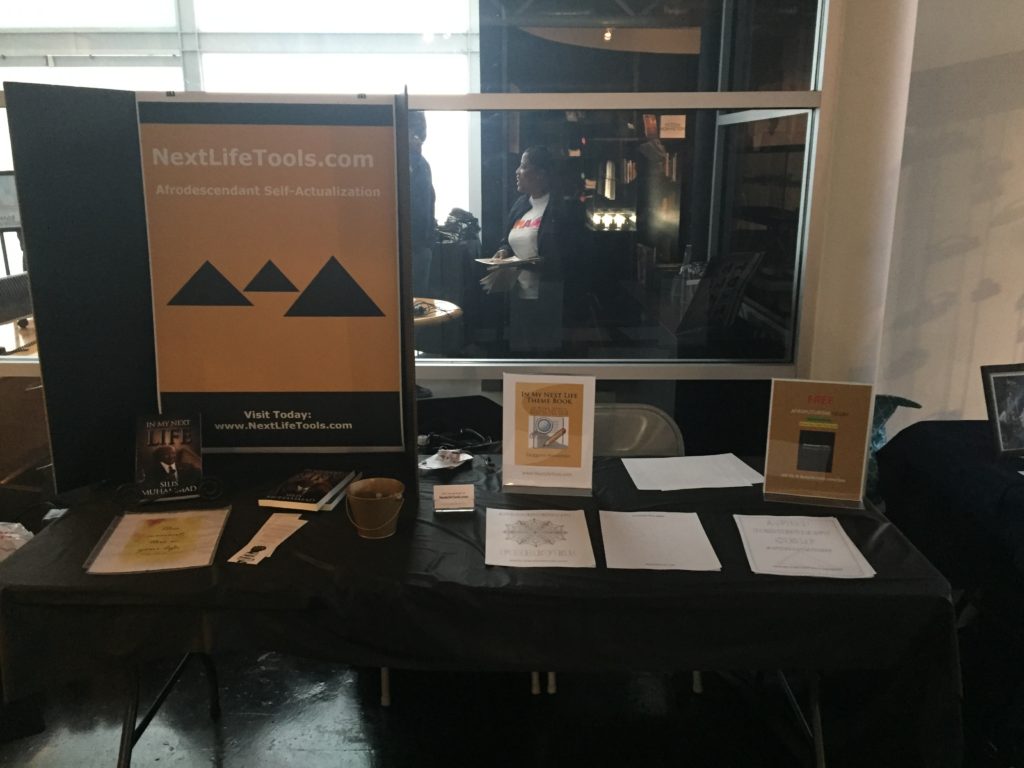 To provide a little fun and knowledge, a NextLifeTools quiz page was promoted. (Click the picture to go to the quiz):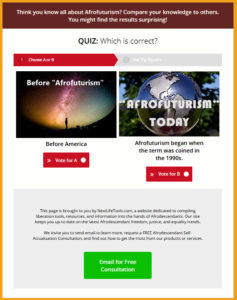 After visitors took the quiz at
www.NextLifeTools.com/Quiz
, they could receive a free resource called, "Afrofuturism Today", an interactive guide that offers the latest news, information, inspiration, and more.  See a representation of the guide below: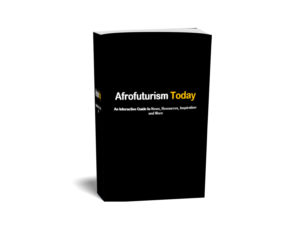 Zaqqiyah gave activity sheets to the young and 'young at heart', meant to spark creativity and interest in Afrofuturism and fostering a desire to manifest Afrofuturistic visions in real life. (Click the images to download your copy):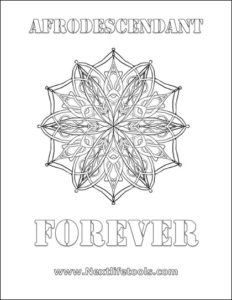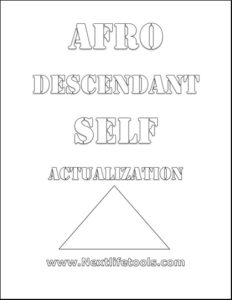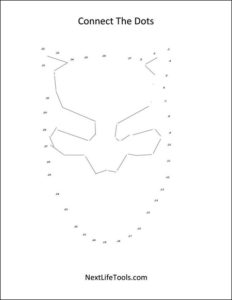 AFROFUTURISTS CAN SELF-ACTUALIZE IN REAL LIFE
where all successful AD are considered an "American artist" or an "American this" or an "American that".  Even in the way that our successful professionals are written about, they are called "American", meaning still owned.
In his book, IMNL, page ___, SM explains that ancestors of today's AD wished about what we here and now would become when we got our acts together. They had certain hopes and desires for we who would mentally die and experience a rebirth.
What are your hopes? What are your dreams? What do you not want to see in the future, Afrodescendants? For Afrofuturist creatives to get ahead, it will be important to focus on not only creating space, but supporting platforms that protect your ideas in the Melting Pot of America.
The wisdom that Silis Muhammad makes readily-available to Afrodescendants provides the ability to self-actualize in a space and place that we Afrodescendants can call our own.
THREE CHARACTERISTICS OF SELF ACTUALIZING AFRODESCENDANTS
How do you know if you're on a path of Afrodescendant Self-Actualizaton?
In his body of work, Silis Muhammad has written in many centerfold articles of Muhammad Speaks, and delivered many lectures, on the civil death of Afrodescendants. Over the years, Mr. Muhammad has communicated several characteristis of self actualizing Afrodescendants:
recognize the need for Afrodescendant human rights
work to restore their humanity through collecive action
work to receive reparations
ARE AFRODESCENDANTS SELF-ACTUALIZING COLLECTIVELY?
Reviewing these characteristics of self-actualization, can you assess the progress in your development?
For example:
– Do you have freedom of movement to travel whereever you want to go on the globe?
– Do you enjoy justice in the country where you live or in the global community?
– Do you live a life equal to the most affluent racial groups in the country where you live?
Self-actualization can occur spontaneously as collective when Afrodescendant human rights are restored and reparations are realized.
SEE UN HUMAN RIGHTS/DIAGRAM
Because Afrodescendats are not safe (safety need), endure racism (belonging need), or discrimination (esteem need), your motivations are constantly focused on meeting these human needs in the socieities where we live.
When we stand in our Afrodescendant identity in a state of mastery, there's no longer a feeling of incompleteness. Instead, you can just be.
(NOTE: Are You Looking For A way To Begin Reclaiming Yourself, Afrodescendant? Join my list and I'll email you this quick, insightful cribsheet with exactly what you need to start self-actualization so you can take charge of your destiny.)
IN CLOSING
BSAM is a special place where many attendees can focus on Afrofuturism and not worry about the distractions of the outside world.
But when you leave the breakout sessions, the outside world is waiting for you.
QUOTE BOX
What will you do to keep the same focus you found or experienced at BSAM 2019?
What's the main thing you want to accomplish?
What are you going to start on first?
Writing down what you plan to accomplish after you get back to the 'real world' is the difference between leaving with good memories and leaving with action-steps.
Signup to reserve your space in the SELF-ACTUALIZING AFRODESCENDANT WORKSHOP coming soon by clicking here.
---
---
By Zaqqiyah Haamidah Ketanji Brown Jackson currently trends in search engines. Ketanji Brown Jackson is the new Associate Justice of the Supreme Court of the United States. Respect. Don't get me wrong, Afrodescendant 'firsts' in any form are commendable.  Ketanji Brown Jackson's role is notable. Afrodescendants have made other 'firsts' that have not been so […]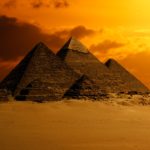 Silis Muhammad has launched an African American history and culture book, "In My Next Life", available online and at Lost-Found Nation of Islam mosque locations targeted at fans of African American history and culture. More information is available at the website: https://nextlifetools.com Houston, Texas, US Silis Muhammad, Black/"African American/Afrodescendant Leader, is launching his new book, […]